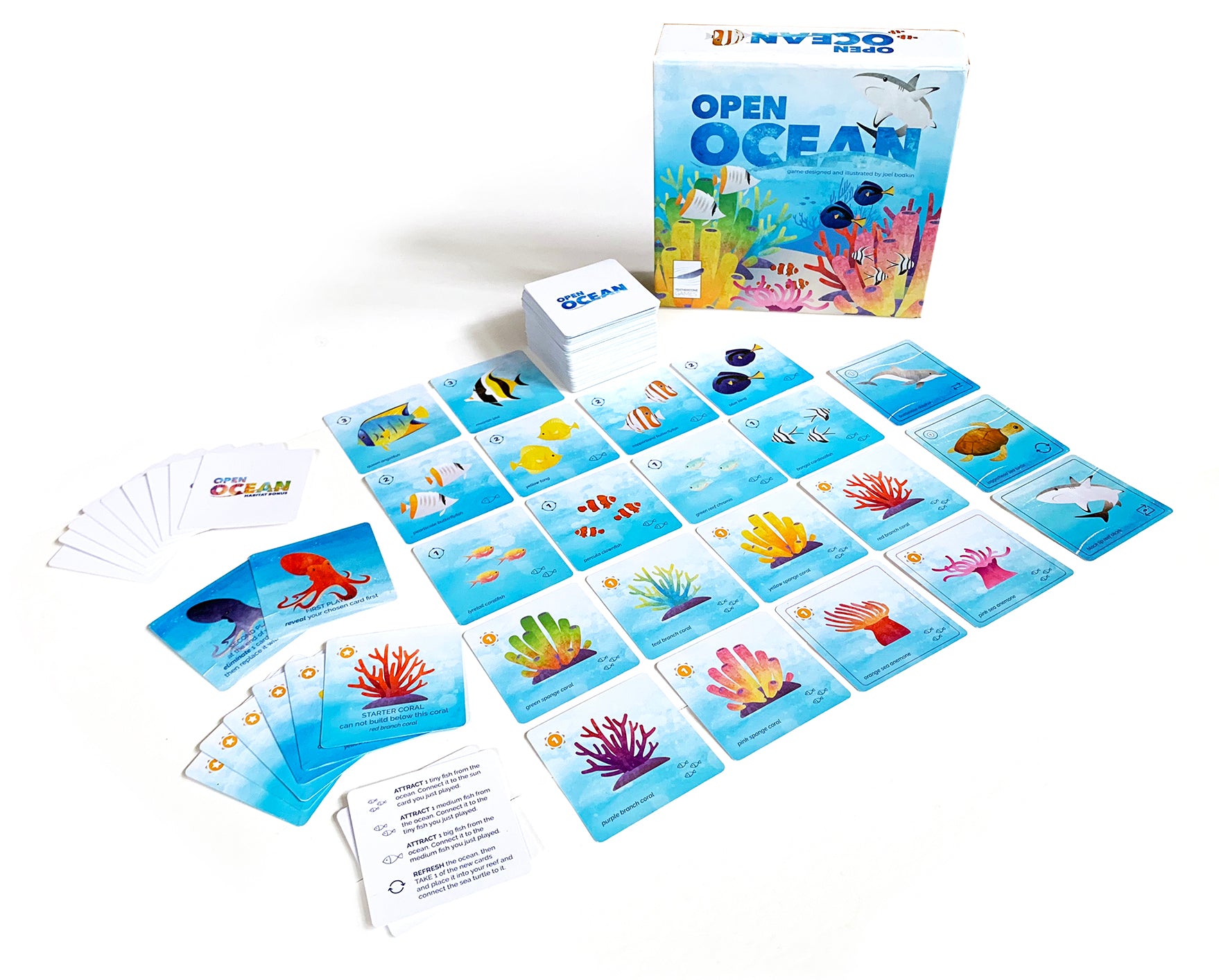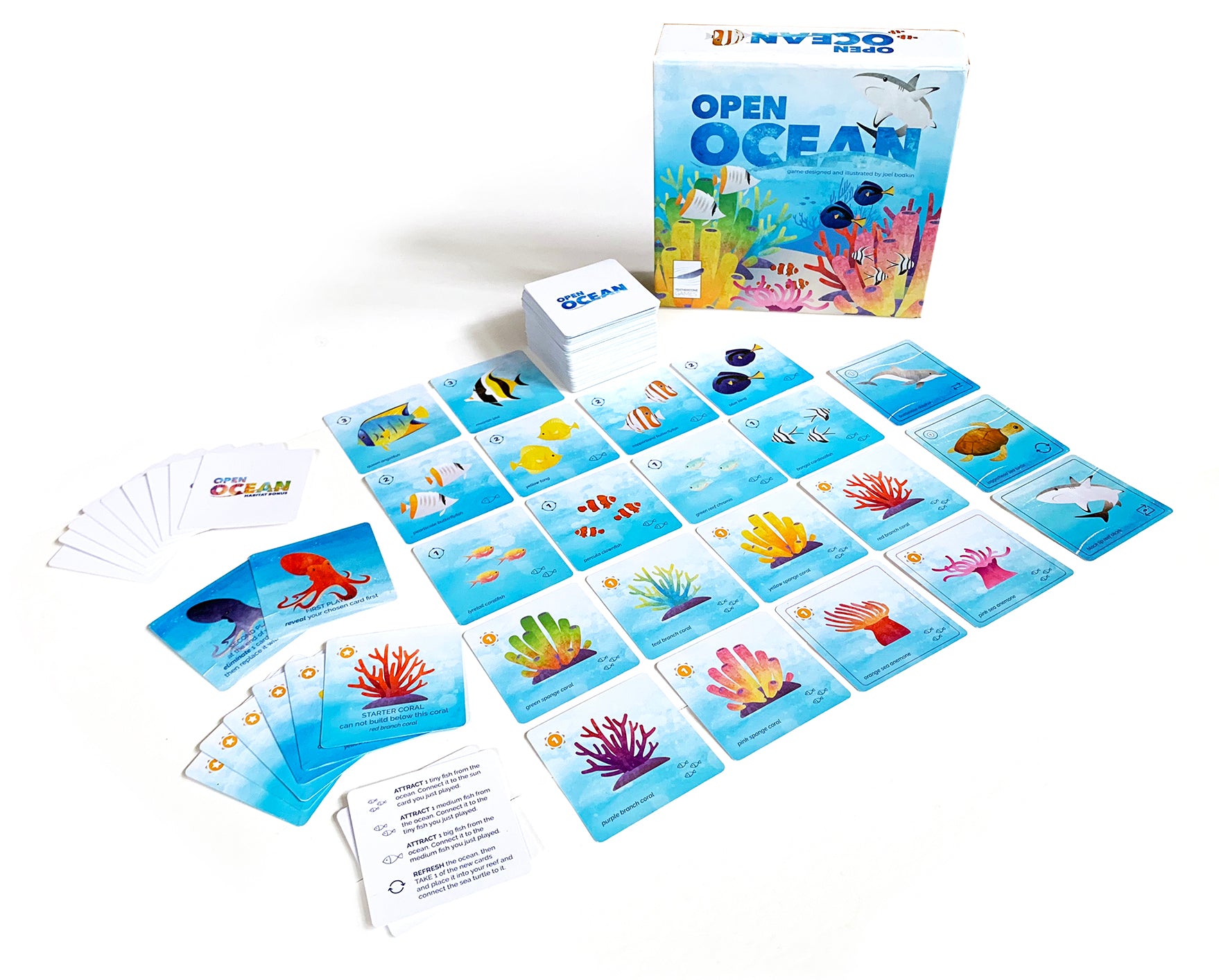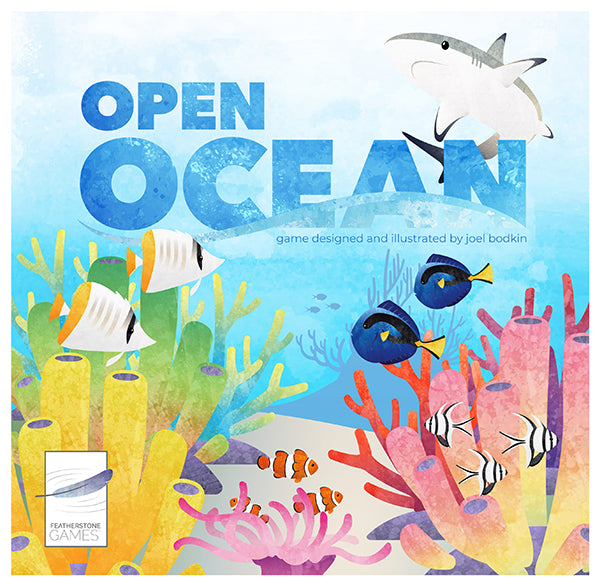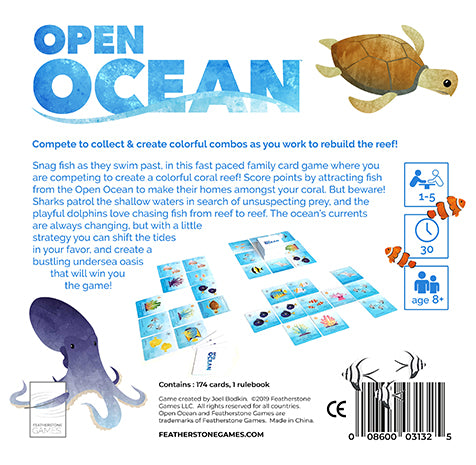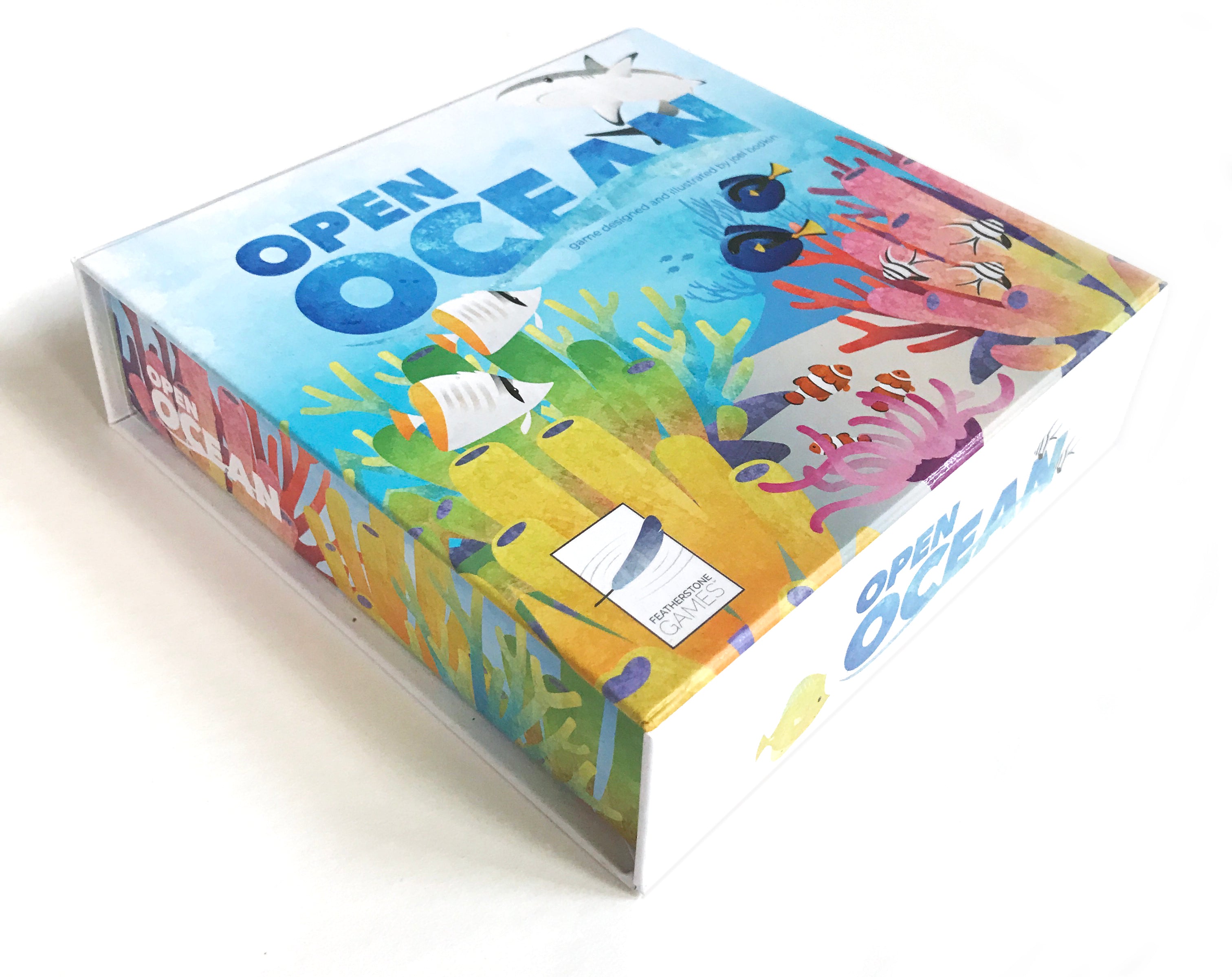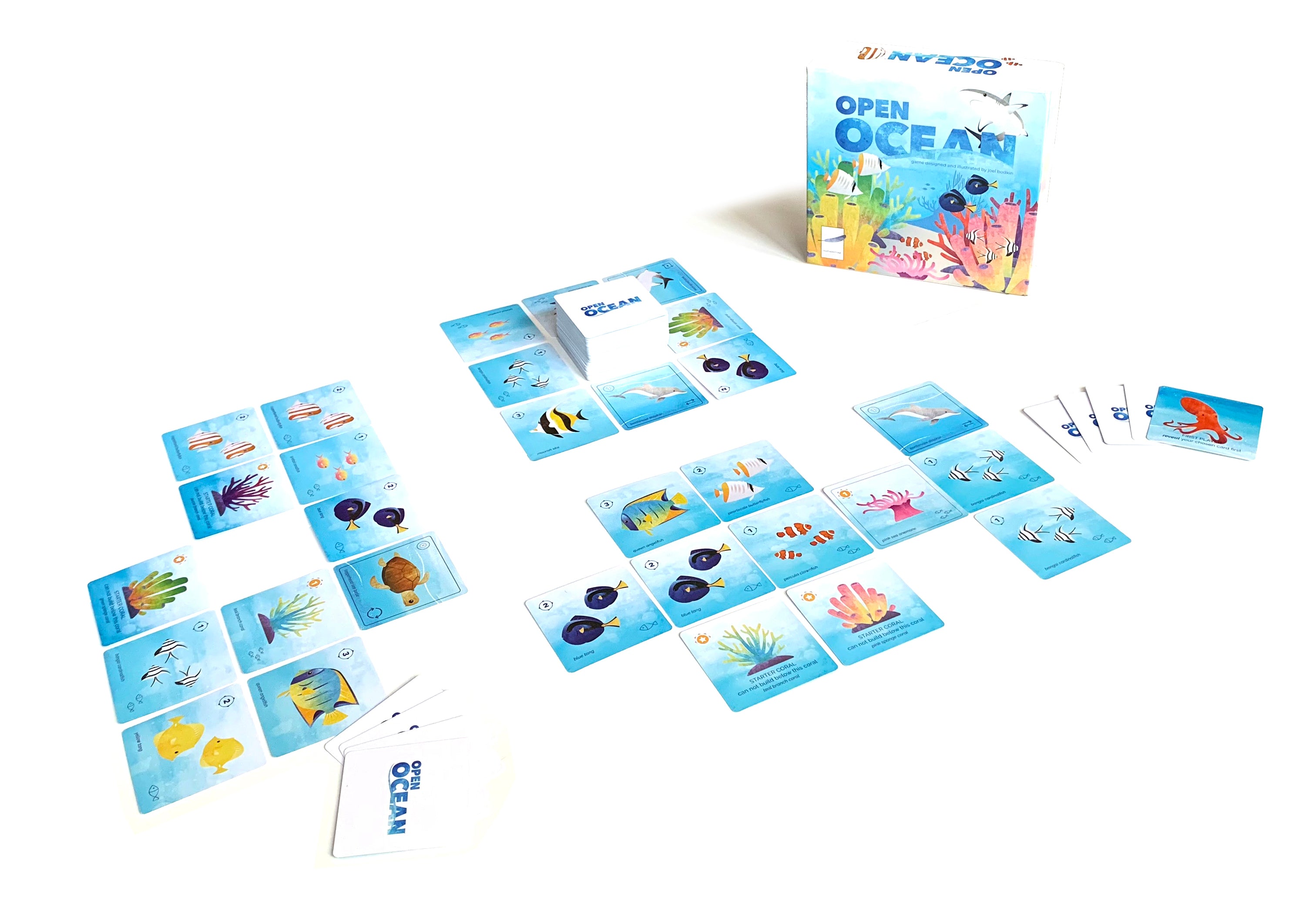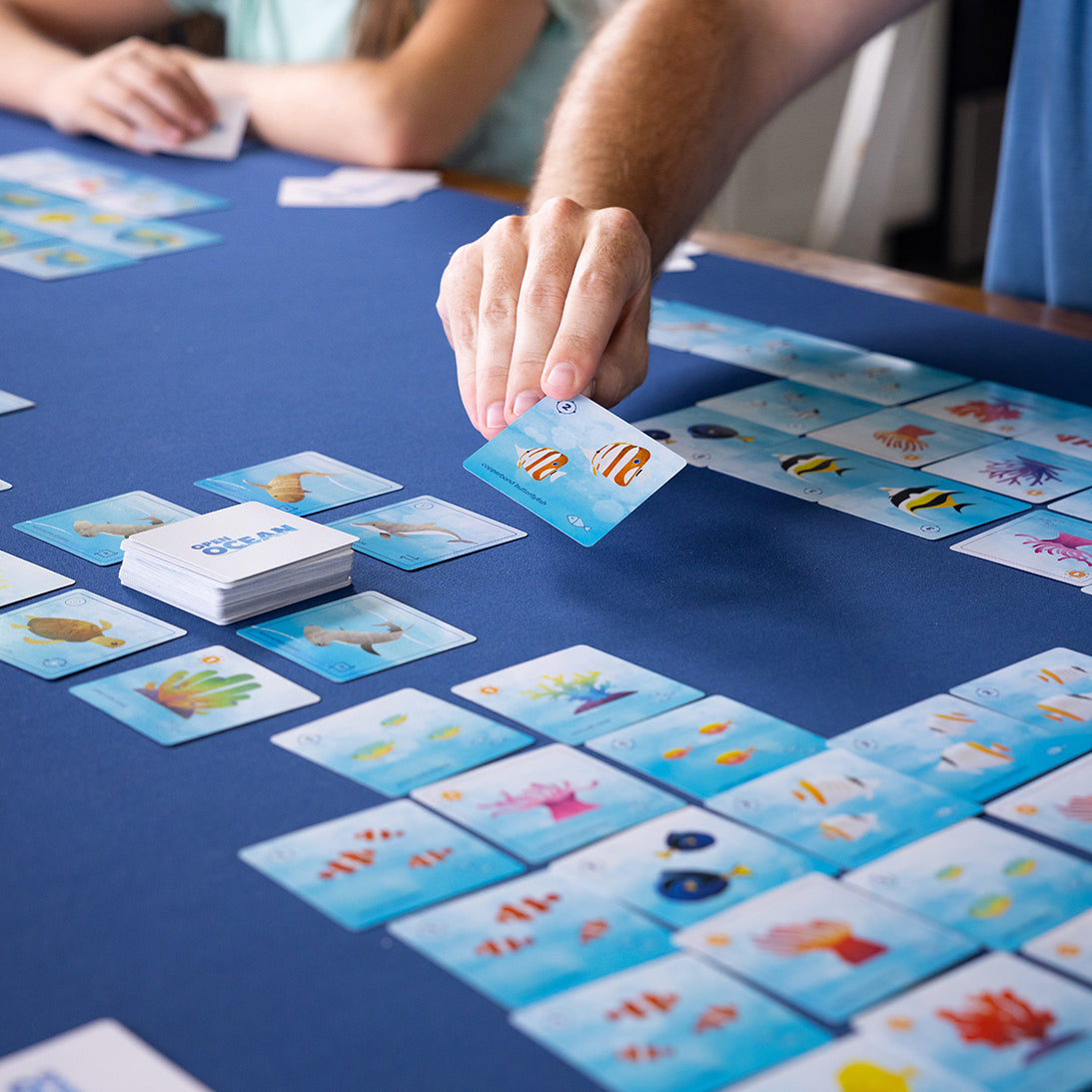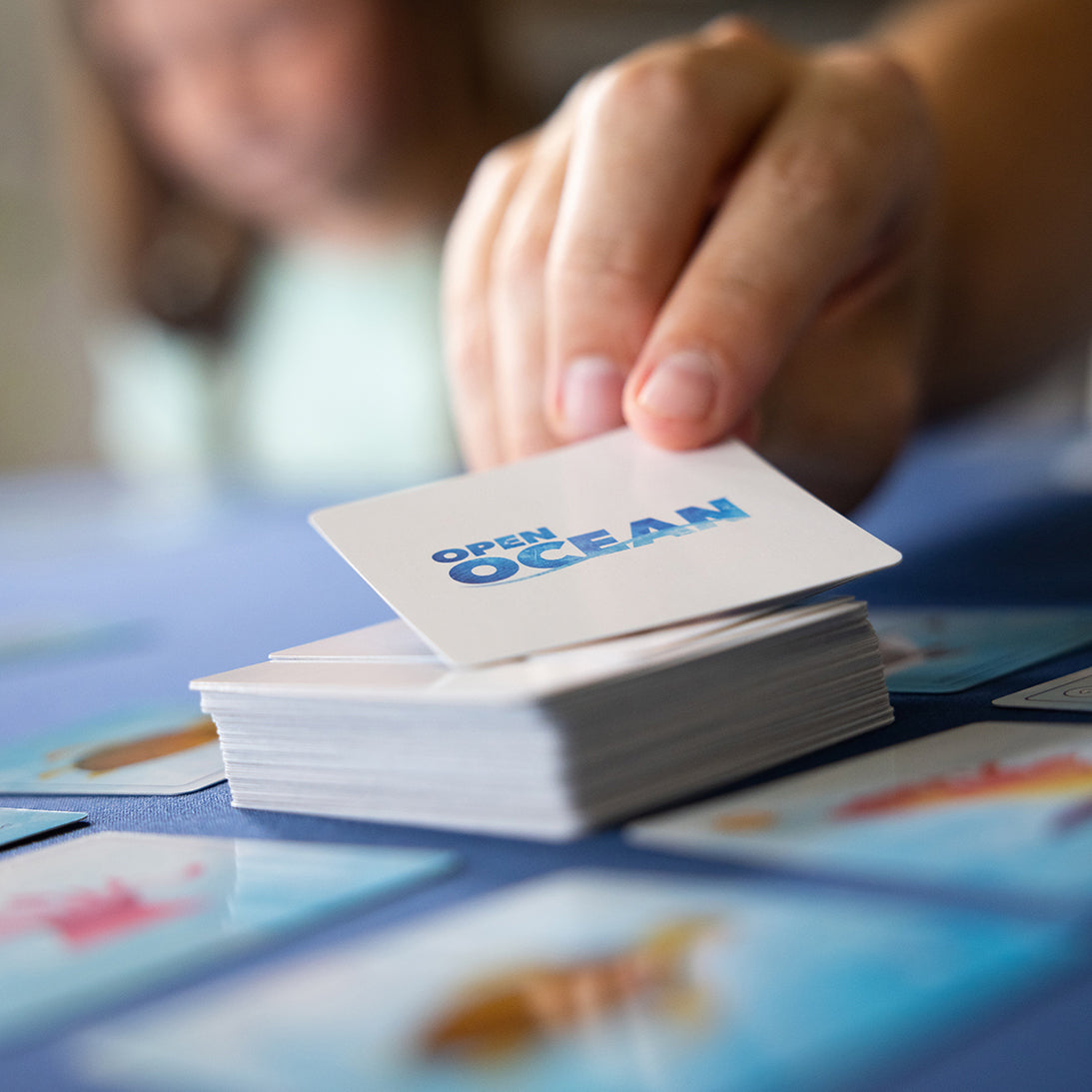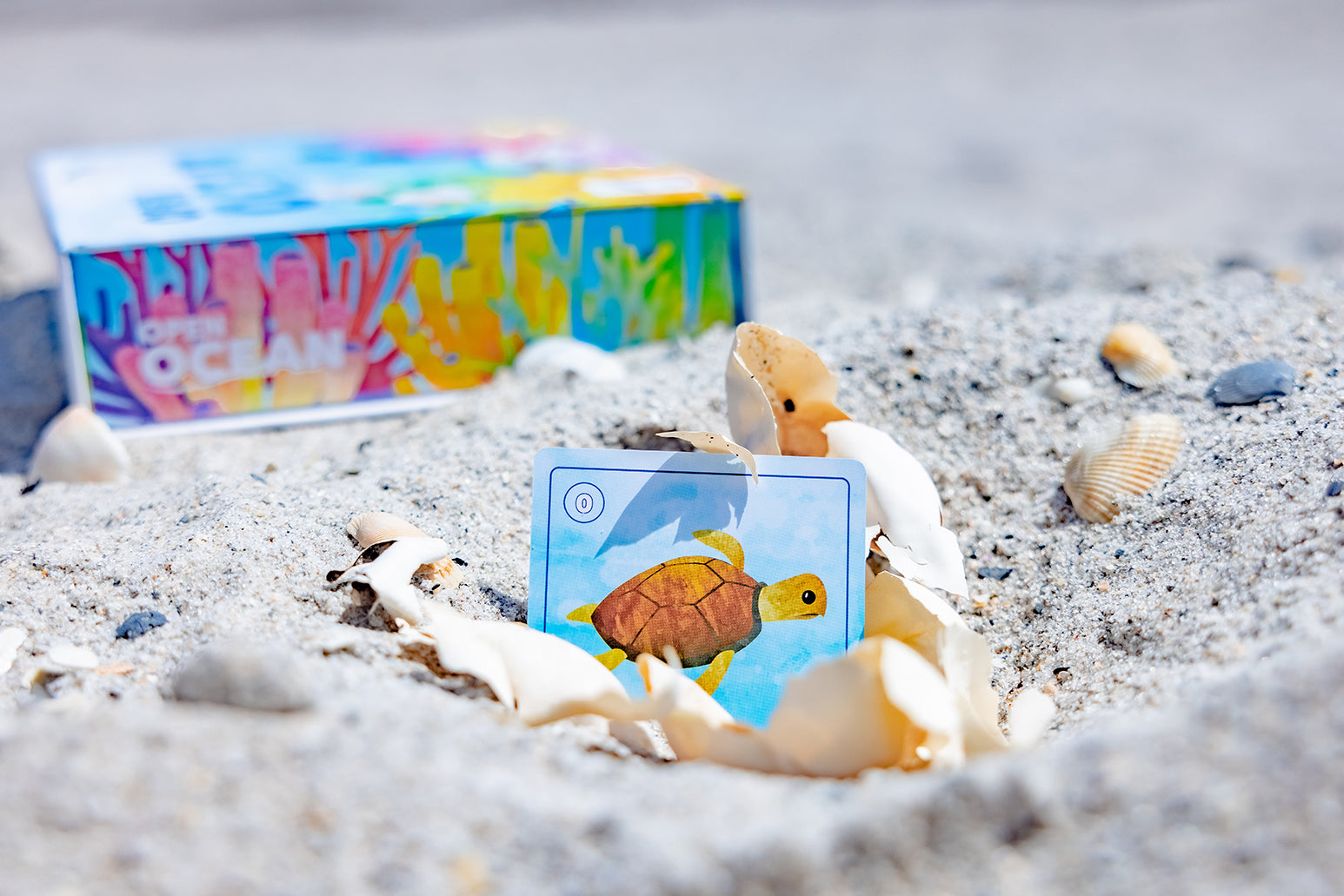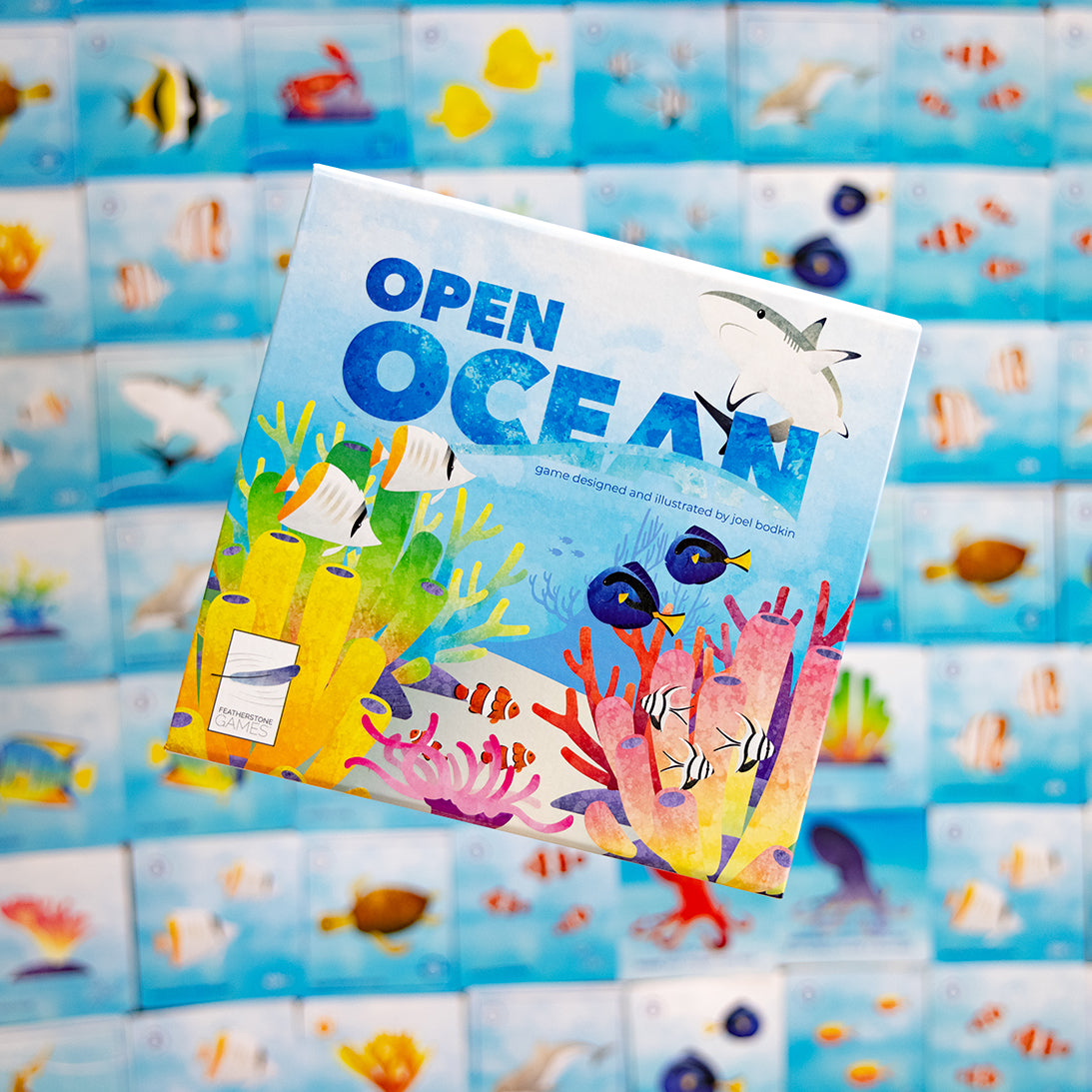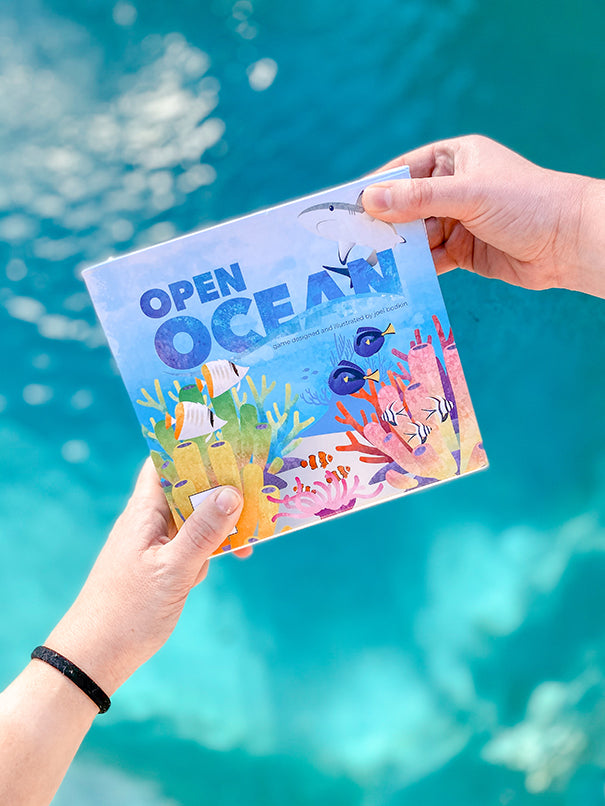 Open Ocean Card Game
1-5 PLAYER | 25 MIN. | AGE 8+
$24.99
Open Ocean is a reef building card game for 1-5 players that combines the dynamics of drafting, with the puzzley creative strategy of tile placement. Players love that it is:
Quick playing: Most games take less than 25 min and the ever shifting cards in the Ocean means there is always something new to pay attention to!
Great for Families!: Layered complexity makes it perfect for families with players of varying ages and skill levels.
Positive player interaction: Competitive play that is focused on indirect player interaction makes it highly accessible for new and casual gamers! (less fighting, more playing)
Endless possibilities! : 84 unique illustrations, and variety and flexibility in how you create your reef means that every players reef is unique every game!
Great family game
Overall great game. It's interesting gameplay for adults and simple enough rules for kids to follow. Only thing that could be improved is the rulebook is a little unclear at times.
Great game
This game is quick to set up and get onto the table. Rules are easy to follow and understand for new gamers. Family enjoyed playing it and the art is very nice. Rated 8/10 on BoardGameGeek.
Fun game in a small package
I had this arrive at the same time as Winterhaven Woods so played that first. I found Open Ocean to have a great mechanic to it and a fun theme. The artwork is a great addition to the game and really gives it a nice feel.
The thing that I felt let this down a little was the rules were a little confusing and I have had to watch a couple of youtube videos to clear up how to play rather than being able to play straigh out of the box. Maybe if the rulebook ever gets a reprint there could be more examples of how cards are played in the game situation.
That's a great idea Nick! I think I'll actually try a visual quick start guide as well.
Stunning in looks and gameplay
This game plays as good as it looks and it looks simply stunning. It has simple rules but is absorbing and rewarding to play.
Dive into this gem!
Open Ocean is a great experience for every age group. It teaches drafting, spatial awareness and rewards players for being creative with their reef. I loved teaching it to a few friends and family already and it will be played often for a long time coming. Thanks Joel for this gem of a game: both the art and design are superb & come together to form a wonderful masterpiece to dive into. Thanks again!